Scheduling consultations now, In-Office, Phone and Videoconference.
Call our Tulsa, Oklahoma office: (918) 322-0092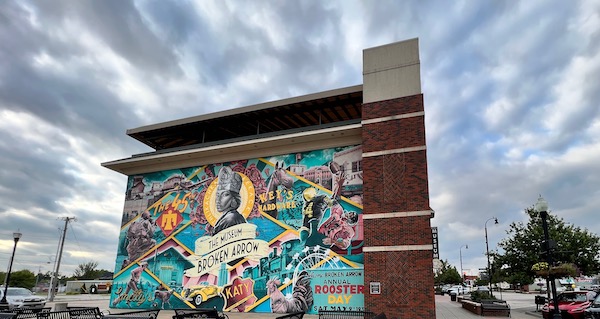 What's the best choice – the attorney closest to the courthouse, or the attorney closest to where you live and work?
Eggert Law Firm's Broken Arrow office is located in the heart of the Rose District. We chose this location to be central – in the middle of Broken Arrow, in the middle of the counties we serve, and in the heart of our clients' lives.
Hey, We Live Here Too!
When Christopher Eggert and his family were looking to leave the Pacific Northwest to find a friendlier place to live, Oklahoma wasn't the first place to cross their minds. But after visiting Broken Arrow, the Eggert family couldn't think of a better place to live.
We love the welcoming and vibrant community here in Broken Arrow. From Rooster Days to Scotfest there's always something to do. We love watching The Pride of Broken Arrow and the frequent parades through downtown.
Broken Arrow is our home, and we love it here!
How to Find Us
Eggert Law Firm is co-located with Cohesion Coworking, Broken Arrow's newest and friendliest coworking space. We are by appointment only at this office.
108 W Dallas St #10, Broken Arrow, OK 74012
Telephone: (539) 252-9364
Enter on the alley behind 108 W Dallas St at the Cohesion Coworking sign.
Schedule an In-Depth Consultation
We're here for you, and would love to find a time to get together for a one-hour, in-depth initial consultation to outline your needs, define how we can help, and give you peace of mind. Fee of $125 is collected at the time of the meeting.