Scheduling consultations now, In-Office, Phone and Videoconference.
Call our Tulsa, Oklahoma office: (918) 322-0092
Bankruptcy Attorney in Tulsa, Oklahoma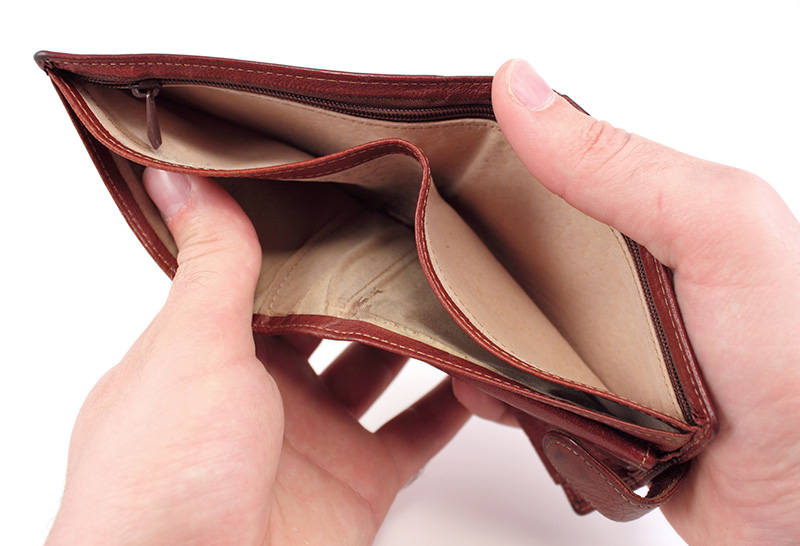 You may be wondering if choosing bankruptcy is the right choice. For individuals, there are two types of bankruptcy to file. Chapter 7 Bankruptcy discharges your debts whereas a Chapter 13 Bankruptcy offers a repayment plan to help you pay off your debts before discharge. Whether you are filing for Chapter 7 or 13, you need to take this matter seriously.
This option is only valid for people who are knee-deep in debt. Bankruptcy may be right for you if:
You are unable to pay your utility bills
You have medical expenses you cannot afford to repay
Your house is going into foreclosure
Your car is about to be repossessed
You have been unemployed for months and cannot pay off the debts
Do any of the aforementioned situations relate to your present circumstances? If so, you need to learn more about the two types of bankruptcies.
Chapter 7 Bankruptcy
Chapter 7 Bankruptcy also known as "straight" bankruptcy clears you of most of your debts, with some exceptions. You may need to give back some of your property, keeping essentials you need to maintain a quality standard of living.
In some cases, property is seized to pay your creditors. However, some states allow the filer to keep their vehicle, clothing, jewelry, life insurance, retirement plan, etc. This greatly varies from state to state. Everything is valued first, before the judge makes a ruling on what property is exempt and non-exempt. The filing fee is $338 to file for Chapter 7 Bankruptcy.
Chapter 13 Bankruptcy
Chapter 13 Bankruptcy allows consumers to develop a plan that repays all, or a significant portion of their debts in a 3-5 year timespan. The most common debts discharged in a Chapter 13 proceeding are medical bills, credit card debt and personal loans.
Chapter 13 Bankruptcy also known as debt adjustment is applicable for people who are behind their payments, but are still able to repay the creditors. They require a new repayment plan. People may file for under Chapter 13 Bankruptcy if they are behind on the car loan or mortgage payments, owe income taxes, have a property they want to keep, but have a good income. You may not be able to file Chapter 13 if you have been discharged from debts in Chapter 7 within the last eight years. The filing fee is $313 to file for Chapter 13 Bankruptcy.
How to File Bankruptcy in Tulsa, Oklahoma?
You need to either independently or through a lawyer, file for a Chapter 7 or a 13 bankruptcy. Since you have to deal with creditors, and bankruptcy can be complicated, it is better to consult with a lawyer before filing a petition.
Another issue that may rise during Chapter 7 filing is the properties you can keep. Exemption limit pertains to the equity on the property, which is the difference between the property's value and the amount you owe on the property. If you have acquired a property through a loan, you are repaying it, and your exemptions are covering your equity, you can choose to repay it, thus keeping the property through the bankruptcy filing.
However, before you can file for bankruptcy, you need to seek bankruptcy counseling from a U.S. Trustee approved agency, completed less than 180 days before filing your bankruptcy cae. You will earn a certificate, which you will need to file with the Bankruptcy Court.
For Bankruptcy Help in Tulsa, OK, Visit Us
Consult with our experienced bankruptcy attorneys about filing for Chapter 7 or 13 bankruptcies. Once you hire us, you can refer your creditors to us so they stop contacting you. Our charges are dependent on the type of case it is and its complexity.
Have an upcoming consultation?
Coming in to see us to discuss your potential bankruptcy and situation? Please download the Bankruptcy Questionnaire, fill out the form and bring it with you when you come visit us.
We are a debt relief agency. We help people file for bankruptcy relief under the Bankruptcy Code.
Schedule an In-Depth Consultation
We're here for you, and would love to find a time to get together for a one-hour, in-depth initial consultation to outline your needs, define how we can help, and give you peace of mind. Fee of $125 is collected at the time of the meeting.