Scheduling consultations now, In-Office, Phone and Videoconference.
Call our Tulsa, Oklahoma office: (918) 322-0092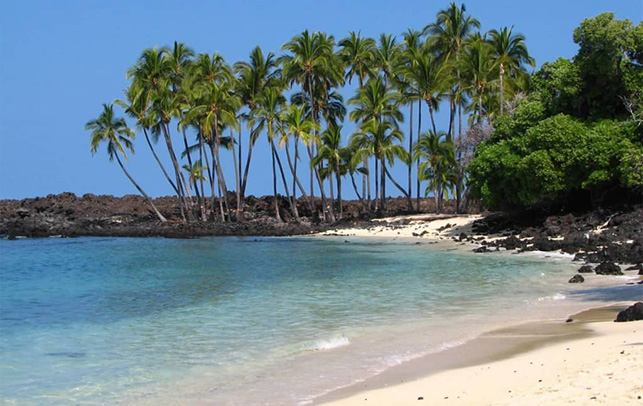 Eggert & Associates LLC Delivers Outstanding Service in Hawaii
Known in Hawaii as Eggert & Associates LLC, the Eggert Law Firm's Hawaii practice is focused on Uncontested Divorce and Qualified Domestic Relations Orders (QDROs). Founder Christopher Eggert has been licensed and actively in practice in Hawaii since 2013. He pioneered remote practice and the digital law firm years before it was fashionable.
Formerly based out of Kailua-Kona, our Hawaii practice uses the latest remote methods for the greatest accessibility and environmental friendliness:
E-filing through JEFS

Zoom meetings

Digital document markup and delivery
QDROs First and Foremost
Our focus in Hawaii is on Qualified Domestic Relations Orders (QDROs). Most of our work is on the preparation of QDROs for pensions (defined benefit plans), 401(k) and similar defined contribution plans, Hawaii ERS, Island Savings Plan, FERS, Thrift Savings Plan, and many more.
We offer flat fees for most QDROs, and to help keep our work affordable we also offer discounts for multiple orders prepared for a single client at one time.
Eggert & Associates LLC is set apart by our scope of work and reasonable rates. We advise on enabling language for the Divorce Decree, prepare the QDRO, file it with the court, and obtain the plan administrator's final approval for one low flat fee, usually $1,000 (plus costs).
Want to learn more about QDROs?
Uncontested Divorce
We also handle uncontested divorce in Hawaii. Christopher Eggert is a 10-year attorney in Hawaii focusing on divorce and family law. As with our QDRO preparation, uncontested divorces are usually handled for a flat fee plus costs. Fees vary widely based on numerous factors, including minor children, real property division, and retirement benefit division. Please schedule a remote consultation to help us quote an appropriate flat fee.
How to Contact Us
Eggert & Associates LLC is located in Oklahoma, but can be reached locally in Hawaii:
Telephone: (808) 626-5477
Through this Contact Us form
We look forward to hearing from you!
Schedule an In-Depth Consultation
We're here for you, and would love to find a time to get together for a one-hour, in-depth initial consultation to outline your needs, define how we can help, and give you peace of mind. Fee of $125 is collected at the time of the meeting.